At One World Rental we have the largest stock of iPods, Androids and iPhone hire packages available for events and exhibitions.
We can supply the latest models of iPhone hire packages for events and exhibitions held in localised venues and remote locations across Canada. We are partnered with app developers that can easily integrate and manage event specific apps on to our products, for example, conference apps for digital presentations. They can also be used for:
With the iPhone and Androids custom built-in apps you can effortlessly synchronize data and media files to your iMac, iPad and laptop through the use of iCloud and Airdrop. Our clients can securely and safely share their business media files with their audience in an instant.
For more information about our iPod and iPhone hire packages please contact us today for a free quote and consultation for your event.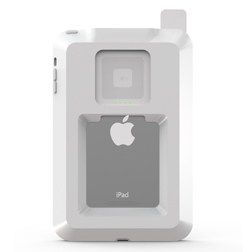 Rent L7 Case
Integrates with event iPad rental products
Collaborate with Square L7 hire software