Design an entertaining, stimulating experience for guests during corporate events and exhibitions with the latest selection of VR rental products.
Virtual reality is becoming a sought after rental product in the corporate world, many businesses hire virtual reality equipment for employee training and development through virtual apps. Many educational authorities hire our virtual reality products for stimulating and engaging learning experiences for their students.
At One World Rental we supply our clients with the latest VR rental packages to help them deliver a fun, informative and collaborative user experience. One World Rental have available the Samsung headgear technology device that can be collaborated with Android smartphones enabling our clients to deliver:

Voting & Games

Brand Launch

Learning Sessions

Tours & Guides

Product Launch

360° Conferences

Live Training

Business Adverts
For more information on VR rental equipment contact us today for a free quote and consultation.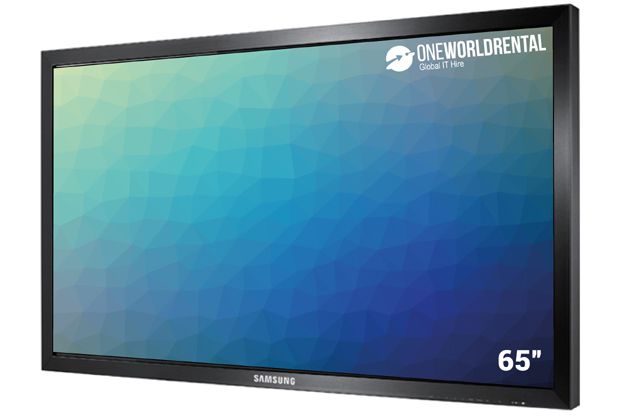 Samsung 65ʺ Touchscreen Monitor
Delivered ready to use with customised content
Full installation upon requirement.
Large screen with bigger impact
Full interactive engagement with attendees